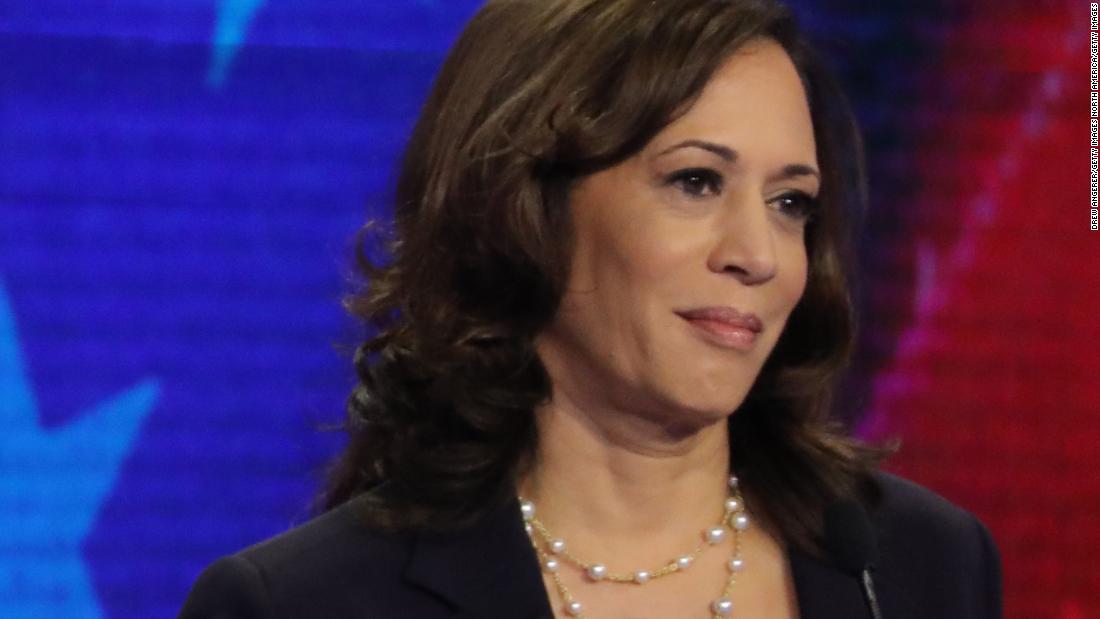 (CNN)It pays to go on the attack. That was the message of the first Democratic debates, as Senator Kamala Harris discovered when her exchange with former Vice President Joe Biden over 1970s school busing catapulted her into what was widely viewed as the winner's slot.
SE Cupp
wrote during the debate, "
What we learned about Kamala Harris tonight is that she is one of those rare, gifted orators
who can speak passionately, but not shrilly. She can talk tough without sounding forced, she can be forceful without seeming entitled. Her responses were eloquent and informative, pointed but not canned. She owned that stage. Putting her policies aside, she is possibly the most capable communicator in the Democratic field. And Joe Biden should be very afraid."
For the Democrats, this week was game on. Those vying for a desk in the Oval Office charged into two lively debates that officially launched the 2020 campaign season. (And this week we moved up our deadline for the newsletter to bring you the thoughts of our commentators soonest.)
Writing in advance of the first debate,
Paul Begala
said, "There is only one question: Who can beat Trump? The questions may sound like they're about health care or taxes, Iran or North Korea, but believe me, the subtext is simple: Democrats want to beat Trump, period. If you're asked a question about the border and give an answer about the border, you've given an incomplete response.
You must use your answer to illustrate why your position or policy makes you the best person to defeat Donald Trump
." Most debaters didn't follow this advice, choosing to talk instead about their policy stances and personal biographies.
Julián Castro, who also spoke a bit of Spanish, received high marks for his performance. Like Kamala Harris, he didn't shy away from taking on a rival.
Elle Magazine advice columnist E. Jean Carroll spoke publicly about her accusation that Donald Trump sexually assaulted her in the mid-1990s in a dressing room at the Bergdorf Goodman department store. It prompted a denial from Trump and a great deal of discussion.
At the reading of Schenkkan's play, Lithgow's explosive portrayal of an often furious Trump drew applause and laughter. But the best line may have belonged to Michael Shannon, who played former White House counsel Don McGahn.
As Trump angrily asked McGahn, "Why do you take notes? Lawyers don't take notes. I never had a lawyer who took notes," McGahn calmly explained that he is a "real lawyer."
The US Supreme Court wrapped up its term with a few cases that could have massive social and political implications. It blocked, at least temporarily, the Trump administration's plan to add a citizenship question to the 2020 census. And the 5-4 conservative majority declared that the courts had no business passing judgment on (even extreme) gerrymandering plans that are designed to cement the grip of political parties.
Original Article : HERE ; The Ultimate Survival Food: The Lost Ways
Recommended articles:
-->
Friend To Girlfriend Secrets - Pays $97 Upsell + Sale!
-->
Hemorrhoids Saviour - Cure Hemorrhoids Forever - Now Pays $27
-->
Panic Miracle (tm): Top Panic Attacks & Anxiety Offer On CB!
-->
Credit Repair Magic Now Pays $50.58 On Every Sale!