Touring around the world as part of music's biggest boyband may sound like a dream come true — but for Liam Payne, it was an occasional nightmare.
The former One Direction member got candid about the downside of being in the popular group in a new interview with Men's Health Australia, revealing the demands of 1D triggered his years-long alcohol abuse problem.
He explained in his July 2019 cover story for the mag:
"When you're doing hundreds and hundreds of [concerts] and it's the same 22 songs at the same time every single day, even if you're not happy, you've got to go out there."
We can only imagine!
The Strip that Down singer confessed he frequently had to get "pissed" to cope with the band's grueling touring schedule, continuing:
"It's almost like putting the Disney costume on before you step up on stage and underneath the Disney costume I was pissed quite a lot of the time because there was no other way to get your head around what was going on."
While the 25-year-old mostly looks back on those memories fondly, he admitted certain aspects of his 1D obligations were a bit "toxic," adding:
"I mean, it was fun. We had an absolute blast, but there were certain parts of it where it just got a little bit toxic."
Thankfully, things have slowed down for Liam since the U.K. group's 2016 breakup. Nowadays, the father-of-one has time to work at his pace as he focuses on releasing his debut solo album.
Nevertheless, the 1D alum insisted many performers are still suffering from this pop machine madness — an unchecked, industry-wide epidemic he said has been going on for decades:
"It's difficult when you have the level of fame that we had in the band. There have been a lot of people in trouble with mental health that aren't really getting the help that they need, and I think that's a bit of a problem in our industry. It's the same s**t that happens to everyone, that's been happening since the '70s."
Sounds intense… but Liam doesn't want all you aspiring boybanders to be disillusioned just yet!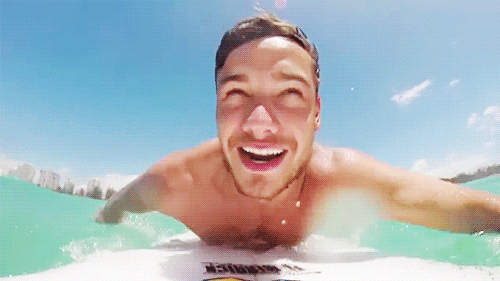 He went on to say that those who "know what the traps are," like himself, are able to enjoy 1D-level fame — for a time — and still come out of it alive, explaining:
"You know what the traps are and if you are lucky enough, like me, to be able to get out of that scenario and back into a sense of normality, then you know it's a bit different."
To this day, however, the X Factor U.K. alum continues to feel the effects of his hectic time in the group:
"I really struggle to say no because I don't like to let people down. It's my nature."
Sounds like he's not jonesing for a band reunion anytime soon. Sry, Directioners!
[Image via WENN]
Original Article : HERE ; The Ultimate Survival Food: The Lost Ways
The best offers on the market today:
Make Money From Home - Locksmithing Secrets!
Private Offer Repwarn Resellers Account
Hot New Offer: Backyard Revolution - 10%+ Conversion Rates
Make Money From Youtube Without Creating Your Own Videos!