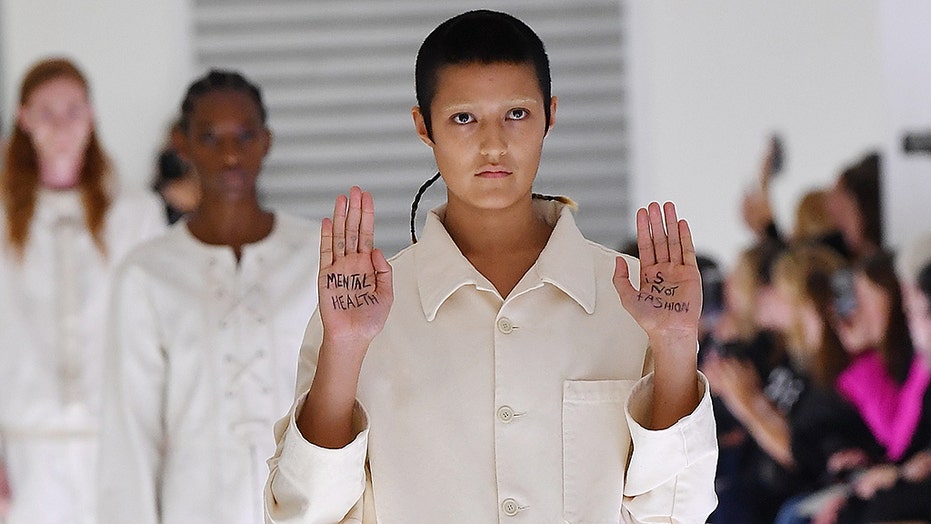 Ayesha Tan-Jones put their own twist on their assigned outfit — a utilitarian, white jumpsuit — by holding up their hands with the message "mental health is not fashion" written on their palms during the recent Gucci show.
"If you're so against the message of these looks then why are you representing it in the first place?" one critic asked. "Just as much as it shouldn't 'glamorize' mental health, the looks shouldn't be used to propel you in the social sphere and reward you for doing something so inappropriate at an event which was not the time and place."
"If you didn't like these outfits, then you simply shouldn't have walked out in them and left if it's a message you don't support," they added.
Another accused the model of "ruining" the show, while one described the stunt as "stupid."
CLICK HERE TO GET THE FOX NEWS APP
Fans of the protest, meanwhile, felt the performance hit all the right notes.
"Yes! The fashion is wrong," one wrote.
"Amazing" another cheered.
"Thank you," someone else responded.
No stranger to style controversies, Gucci has previously made headlines for releasing a turtleneck which drew comparisons to blackface, an $800 turban, a pair of "dirty" sneakers, and more.
Original Article : HERE ; The Ultimate Survival Food: The Lost Ways
The best offers on the market today:
Laptop Repair Made Easy - Hd Video Series
Baby Names Dictionary
Hair Loss Protocol - Hot Hair Loss Offer
Crested Gecko Secret Manual